Upcoming Feature Film Project by Orchestra Live
MARK YOUR CALENDARS!
Orchestra Live presents Breathe
A powerful meditation on what it means to be together.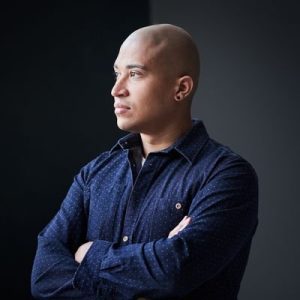 Daniel Kidane
Orchestras Live is on their way to establish a new feature film project which will be available for screening soon.
The ground-breaking musical film, Breathe, from director Mathew Beckett combines the Manchester Camerata, composer Daniel Kidane, poet Roma Havers, music creator Ben Nobuto and community groups from across the country, to explore the theme of togetherness.
Featuring specially curated music and a new commission from Daniel Kidane, the film represents a profound and moving new cinematic experience.
The film responds directly to a growing audience's appetite for more innovative, visually rich filmed arts content. It will be available for screening from May.
Co-produced by Orchestras Live & Manchester Camerata
Project Management - Manchester Camerata
Director - Mathew Beckett (River Rea Films)
Composer - Daniel Kidane
Poet - Roma Havers
Music Creator - Ben Nobuto
Featured music
Jessie Montgomery - Starburst
Daniel Kidane – Be Still
Shiva Feshareki - Venus/Zohreh
Arvo Pärt - Fratres
Daniel Kidane – Breathe
(new commission)
Approx. duration: 50 mins
Delivery format: Blu-Ray
Available: May 2022 onwards
Contact: screenings@orchestraslive.org.uk
With funding from Arts Council National Lottery Projects Fund and Weston Culture Fund.