Support your local theatres across the festive season
Tickets are still available for the production that stars West End actress, pop star and TV personality Suzanne Shaw as Belle, with Thomas Redgrave from Britain's Got Talent Winners Collabro as Gaston and Britain's Got Talent semi-finalist Andrew Fleming in the comedy role of Philippe Philoppe.
If you enjoy seeing Ballet there is a satellite broadcast of The Nutcracker by the Royal Ballet in January and Ballet Theatre UK will be taking to the stage with their re-telling of Hans Christian Andersen's classic fairy tale ballet, The Snow Queen both at the Pomegranate Theatre.  
If you are looking to celebrate 2022 in style, there is a New Year's Eve Party including a five-course meal and a DJ and then later in January a New Year Viennese Gala Concert from Sheffield Symphony Orchestra both taking place at the Winding Wheel Theatre.
You can also enjoy satellite broadcast of Christmas with André Rieu as part of the Pomegranate Theatre's cinema programme on 5th and 6th January.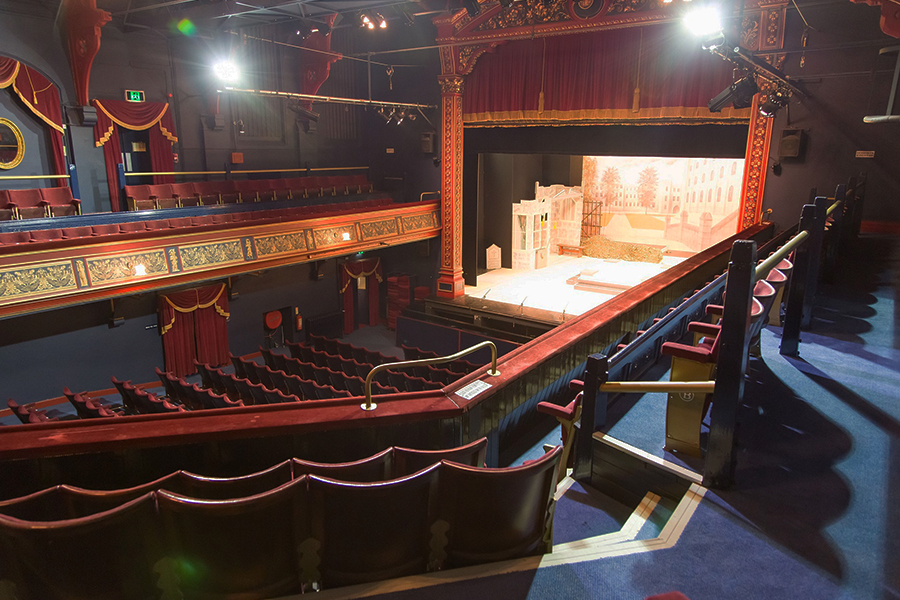 Theatre tickets can also be purchased as gifts for Christmas, and these can be sent directly to your inbox, so you don't have to visit the box office in person if you are short on time this month.
Councillor Kate Sarvent, Chesterfield Borough Council's cabinet member for town centres and visitor economy, said: "There are lots of great performances to be seen at our local theatres from the annual Pantomime to Ballet, there is something on offer for everyone to enjoy.
"Theatres across the country have had a difficult 18 months due to the ongoing pandemic, so we encourage residents and visitors to keep supporting both the Pomegranate and Winding Wheel Theatres and enjoy all of the entertainment there is to see there."
Tickets for the pantomime and all of the other productions are on sale now via chesterfieldtheatres.co.uk or from the Box Office on 01246 345222.