Event Showcases Health and Wellbeing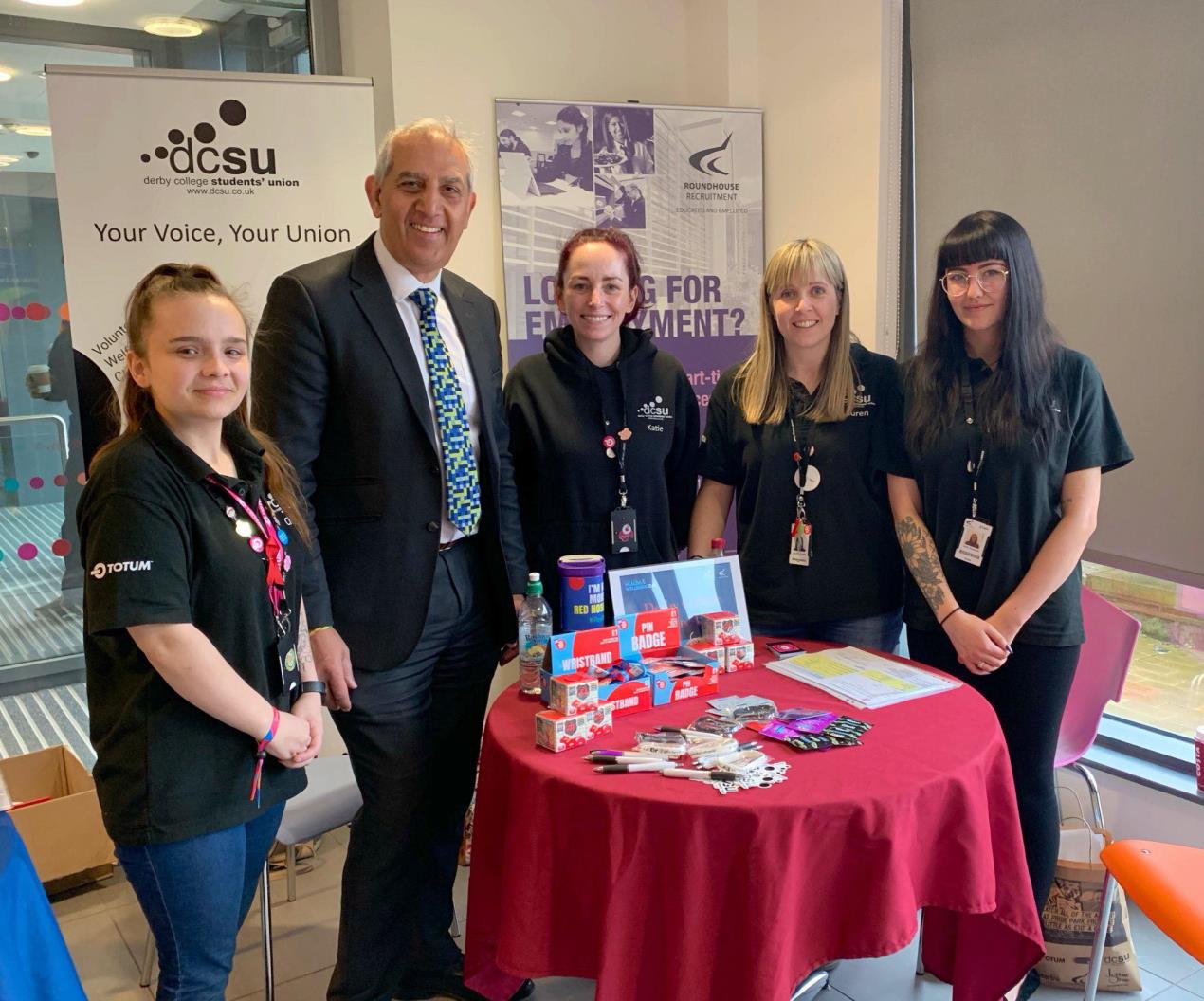 Derby College Group's Ilkeston Technical Skills College recently opened its doors to the local community who joined staff and students for an event to promote health and wellbeing.
The event was organised by Derby College Students' Union and attended by a wide range of organisations in the city and county as well as the College's Services for Students team to showcase the help available.
Derby College Students' Union support worker Kate Gregory said: "The events were a great success and highlighted the wide range of support available both at College and in the wider community for all aspects of people's lives from physical to emotional health and wellbeing.
"We were particularly pleased to be joined by the Derbyshire Police and Crime Commissioner Hardyal Dhindsa at Ilkeston College who shares our passion for highlighting these issues and the help available in local communities."