Spring Bank Arts presents Kev Minney
After years of hard work, fine-tuning, and carving out a name for himself doing what he loves, Kev Minney was invited to New York to record his debut EP titled All You Need (2015).
Kev performed on tour in the USA and the UK then returned to Brighton to pen the songs that formed his debut album Stories of the Sky (2017). Songs from the album were featured in Guitarist Magazine, Acoustic Magazine, and played on BBC Radio Sussex.
Kev's second album Modern Stories features songs that reflect our current time. A topical album, which muses on subjects such as mental health, technology, human connection and addiction that are more apparent in our ever-changing modern times. This album was recorded with producer Jag Jago (Maccabees/Florence Welch) and instrumentation arranged by Andrew Stuart-Buttle. A highly intelligent, emotionally intimate and intricately arranged work of songs that will surely take Kev Minney's career to the next level.
Songs from this album have been played on BBC Radio 6 Music, BBC Radio Wales and many more national stations. Both of Kev's albums were recorded with a Mercury-nominated producer in Brighton, UK and were supported by the Arts Council England.
'Outstanding' - BBC Radio 6 Music
'A very promising future' - Guitarist Magazine
'Beautiful & Intelligent' - Folk Radio
Monday-Friday | 9:30am-12:30pm | 01663 308202
Doors & Bar open at 7pm
Spring Bank Arts Venue Hire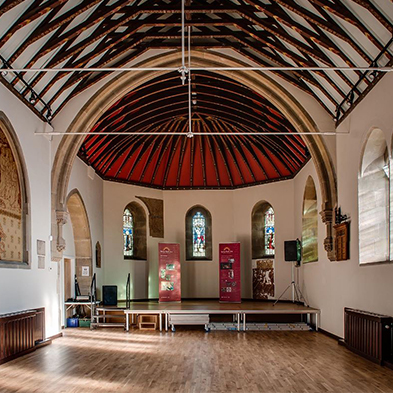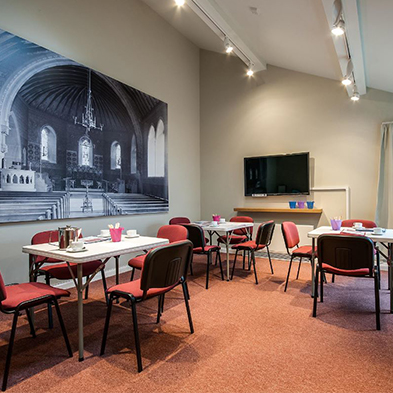 You can also use our website to book rooms for your own even from business meetings through art classes, exhibitions or maybe live performances of your own. We have 2 rooms to accommodate smaller and larger groups.