Locked Down in Derby: Mark Preston
We've been Mark Preston's representative gallery in Derbyshire and the region since 2015. Earlier this month, on the 18th of April, it should have been the opening of Mark's second solo exhibition with us but had to be postponed due to the corona virus lockdown. Mark worked for over a year to produce 35 selected canvases for the exhibition and they are currently in store, waiting for the situation caused by the pandemic to change. If you want to see the paintings which will be in Mark's exhibition, you can see the catalogue here.
Like all of us, Mark's year has not unfolded as planned. Instead of being out in the countryside, responding to the changing seasons, he's been otherwise engaged. While he's still employing great creativity it's now in a slightly different form...
This is Mark's entry in the gallerytop Coronavirus Diaries
'We were partway through an extension when the government announced the lockdown, and the builders have not been here for three weeks due to issues with the supply of materials. The combination of preparation for the exhibition, the extension and the lockdown, along with 3 young boys at home full time has meant the longest period of distraction from painting I can remember.'
'I had two Cornwall painting trips planned over the next month which have hado be cancelled. Being a plein air painter, I would normally have been heading out painting to make the most of this lovely spring weather.
On a positive note the weather has allowed great conditions for re-landscaping our garden with which the boys have loved getting involved. After the builders suddenly had to leave we were left with a pile of rubble which we have slowly transformed into a garden.'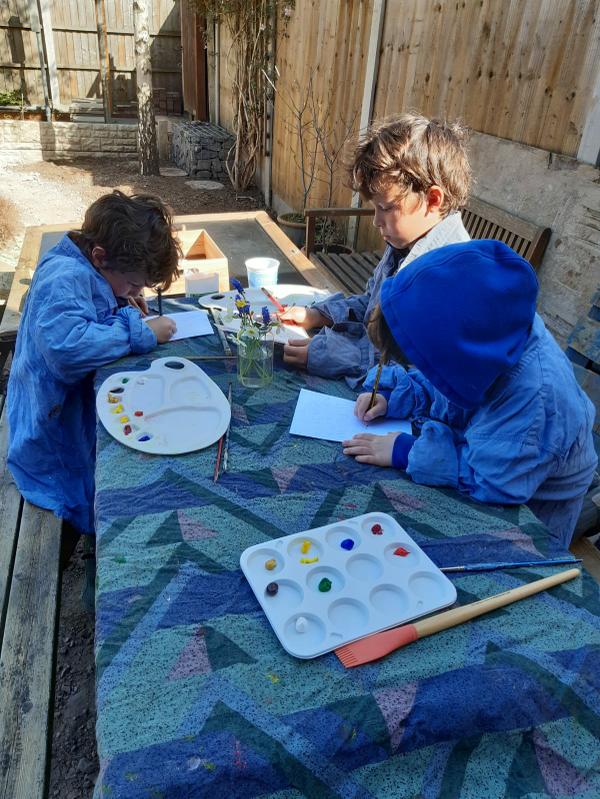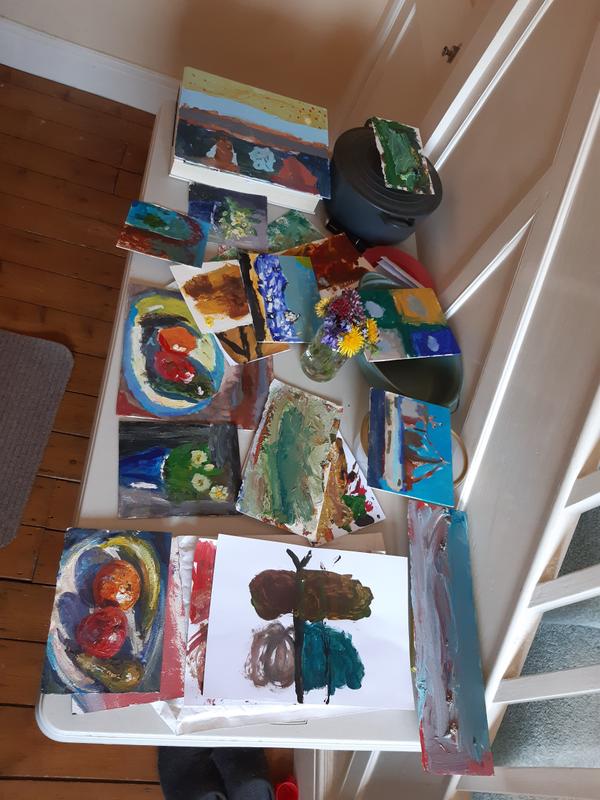 'Having to keep our three sons, aged 4,6 and 8, amused each day with interesting activities has been at times stressful and chaotic but it has been good to spend the extra time with them and hopefully they will remember it fondly.'
'Regarding my painting I'm looking forward to being out in the landscape again and when life returns to normal getting back to work with a renewed enthusiasm.'
Mark painting in Cornwall last year - and planned to go again this. However, 2020 has proven to be a bit unpredictable... Look out for his solo exhibition at gallerytop ....soon.