Hannah Lobley's Paperwood Collection: November 2021
Hannah Lobley will be showcasing new work at her three final events this year.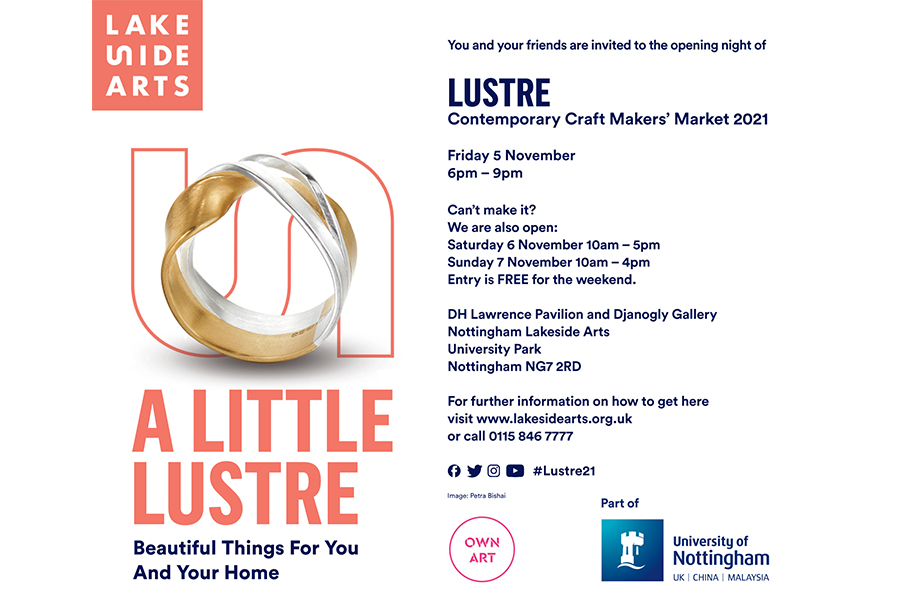 Lustre 2021
Friday 5th – Sunday 7th November 2021
Beautiful things for you and your home.
Hannah Lobley is delighted to be back at Lustre at Lakeside, the annual, contemporary craft and design fair. At Lustre you can buy everything from artisan jewellery and bags to ceramics, glass and tableware. This year event has put together a selection of the very best in a smaller, safer setting, but you will still find some of your favourite makers, along with new names to tempt you.
If you can't make Friday entry to Lustre, the event is free all weekend this year, so with Christmas just around the corner, get a head start and buy unique gifts for your family and friends and perhaps even treat yourself.


GROW
20th November - 4th December 2021
Hannah Lobley has been selected as one of six artists to have solo exhibitions at ACEarts in Somerset. All work exhibited by the artists represents original work that stand as a statement for mastery in their craft.
You are able to view Hannah's work from the 20th November for 2 weeks.


Crafted: East Midlands
4th December 2021 - 9th January 2022
Crafted: East Midlands, is the first Christmas selling exhibition in the new ground floor gallery at the Hub in Sleaford. It will showcase a selection of beautiful work created by some of our region's superb designer-makers.
The exhibition features Hannah's work and 8 other selected artists & boasts a wonderful collection of works including ceramics, glassware, letterpress prints, jewellery, paper, and metalwork.
All work on show will be available to buy, so pop-in and find a unique gift this Christmas!
For more information or to view some of Hannah's work, please visit her website, or find her on Facebook, Twitter and Instagram.