Glenbuild and Midland Lead Named Pitched Roofing Awards Finalists
Midland Lead and Glenbuild have been announced finalists in the RCI Pitched Roofing Awards 2019 for the Gorbals Tenement in Glasgow.
We've been jointly shortlisted for the 'Best Use of a Lead Roof Application' Award and we are delighted! The judges compiled the shortlist after careful consideration. The shortlisted projects will now be further scrutinised for lead use and application that has been completed to a very high standard. Each judge will also look to see how well the lead has complemented the existing building.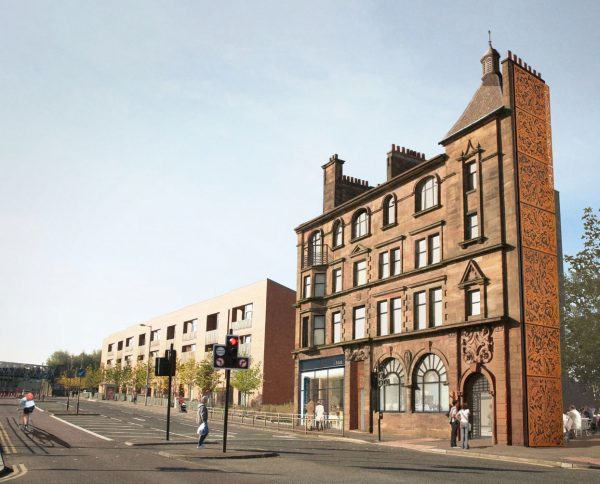 Greg Morrison, Regional Sales Manager at Midland Lead said: "I am so proud to have worked with Glenbuild on this project and I am thrilled that Glenbuild has been recognised as a finalist. This is the icing on the cake for such a fantastic restoration project carried out by a professional and knowledgeable company such as Glenbuild."
The project that was put forward is one that has restored and preserved one of the last remaining Gorbals Tenement buildings within the historic Gorbals area in the heart of Glasgow. Glenbuild was instrumental in delivering this sensitive heritage project to a high standard. When completed, it will be celebrated as an example of specialist restoration work on a historically important building, with attention given to every detail.
Geo Gargan of Glenbuild commented; "Working on the Gorbals Tenement project has been so rewarding, and to be chosen as a finalist alongside some incredible projects is an absolute honour. We have been involved with the architect and main contractor from the beginning to ensure every detail is perfect. This is a great example of how such a huge restoration project can be achieved with the right partnerships."
Winners of the award will be announced at a gala lunch held on 5 December 2019 at the Midland Hotel in Manchester, hosted by comedian, impressionist and actor, Luke Kempner.
Commenting on the awards last year, Nichola Farrugia, editor of RCI, said: "The Pitched Roofing Awards has proved to be a great success, and stand as a reminder of the important contribution the roofing sector makes to the construction industry, through innovative products, design and workmanship.
"The finalists reflect the growing strength, diversity and skills of the sector, so should be really proud of their success."