Dronfield Hall Barn: Artisan & Producers' Market
The team at Dronfield Hall Barn are already looking forward to welcoming you to their Artisan & Producers' Market this weekend.
                                               Sunday 7th November, 10am-3pm | Free Admission
Over 40 different stallholders will be represented at the Barn in their gallery and gardens, and additionally across at the Peel Centre.
Be sure to join them from 10am-3pm to find a fantastic range of local stallholders, selling everything from jewellery, handmade leather goods, candles and soaps, skincare products, artwork, books, cupcakes and bakes, gin, and so much more!
If you're already beginning to think about starting your Christmas shopping, this is a great opportunity to find some special gifts for those important people in your life.
See a small selection of some of the stallholders below, and the team look forward to welcoming you on Sunday!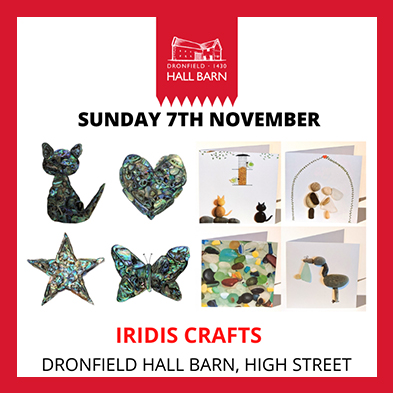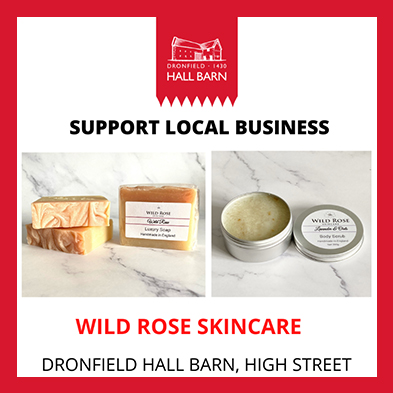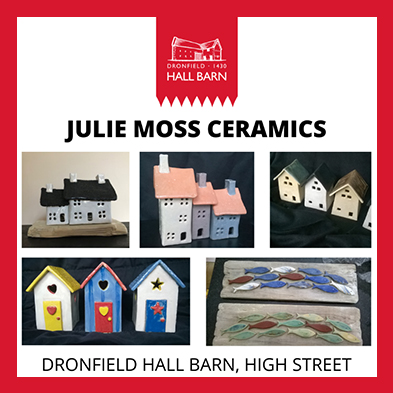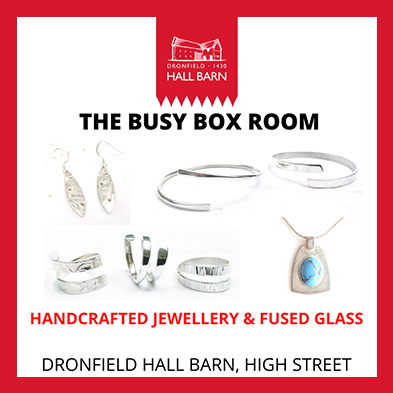 Stained Glass Workshop
Saturday 4th December, 10am-4pm | £50 (£45 Friends)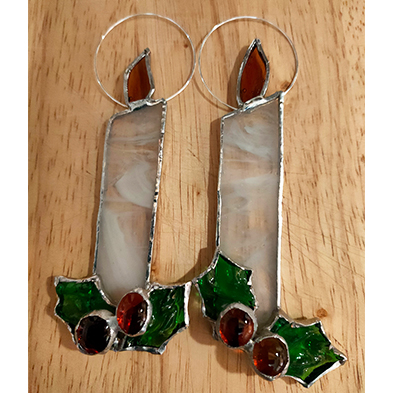 Fancy having a go at making a striking stained glass Christmas candle hanger? Come along to the Barn's workshop in the Edward Lucas Hall on Saturday 4th December from 10am-4pm.*
No previous experience is needed and all materials will be provided to enable you to complete your piece during the workshop. This session will include the whole process including cutting and grinding your glass through to assembly and finishing off your piece ready to take home.
Join the team for £50 per person (£45 for Friends of the Barn). Due to the use of soldering irons, Dronfield Hall Barn are imposing a minimum age of 16 years.
* There will be a one hour break so you can get some lunch (not provided).

Click here to book your place through the Dronfield Hall Barn website