Derby Book Festival: Our Autumn Edition is nearly here..
Derby Book Festival are making the final arrangements for next weekend's Autumn Edition. The books have arrived, the hotels and trains are booked and the volunteers are standing by!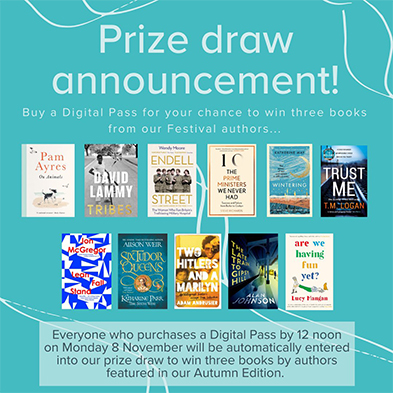 Digital Pass Prize Draw
There's still time to buy a Digital Pass and take advantage of Derby Book Festival's prize draw. The team are delighted that so many people are keen to buy a Pass. The Digital Pass costs £15 and includes recordings of 9 Autumn Edition events. You will receive a link to access the recordings from 7pm on Monday 8th November and you will have until Monday 6th December to watch the events.
All Digital Pass holders have the chance to win a copy of three of the books to be featured in the Autumn Edition. All holders (including those who have already bought Passes) will be entered into a Free Prize Draw.
To be entered into the Draw, you need to buy your Digital Pass by 12 noon on Monday 8th November.

Currently Reading
The latest edition of the Festival team's monthly reads is now online. A varied selection this month, including a few from the Autumn Edition and a Booker shortlisted author – this year's Booker Prize is announced on Wednesday 3rd November. They hope it helps inspire your reading!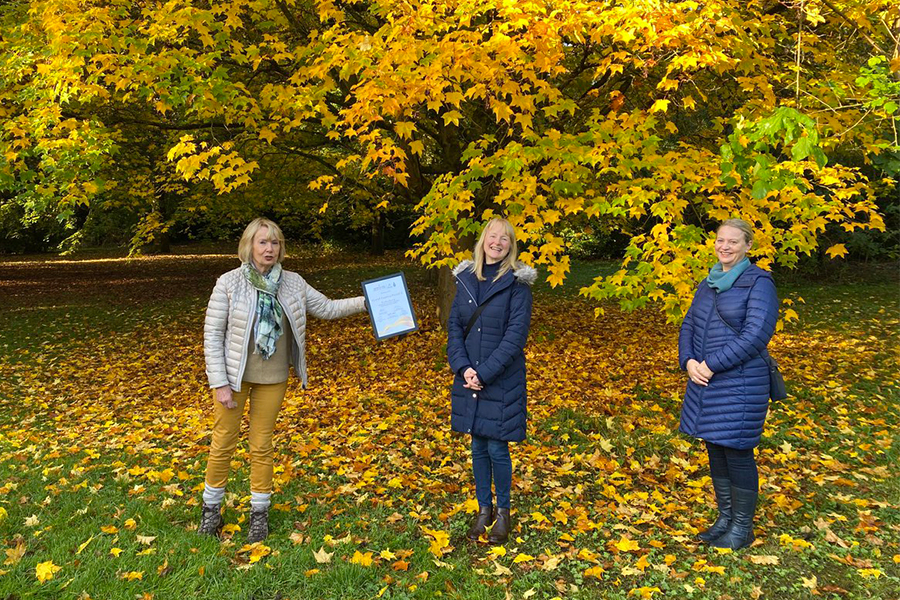 Beacon of Hope Award
Congratulations to the Shared Reading team who have received a well-deserved Beacon of Hope Award for the amazing work they have done over the past 18 months.
Lyndsey and Jo, the Shared Reading Co-ordinators received their Award from Liz Fothergill, our Festival Chair, on a lovely autumn day in Darley Park.  When the lockdown started, the Shared Reading project had to reinvent itself: group meetings had to move online or stop completely and the Shared Reading volunteers devised new ways to keep in touch with participants, such as sending out poetry postcards and putting up Pop up Poems in the city's parks.  
Many of the groups are now meeting again in person but the Zoom groups are still proving popular.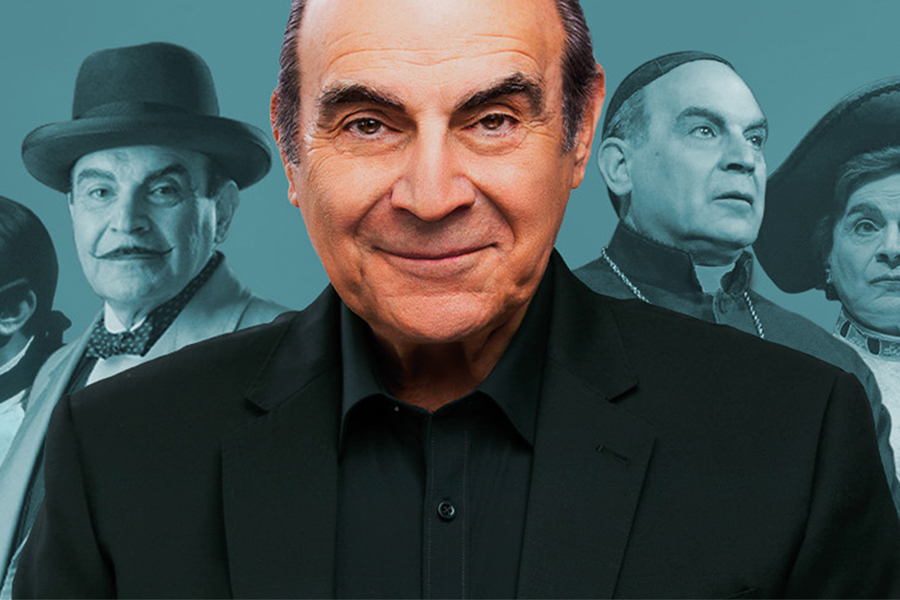 David Suchet: Poirot and More, A Retrospective – Saturday 13th November
Sir David Suchet will be performing his stage show, Poirot and More, A Retrospective, at Derby Theatre on Saturday 13th November at 2.30pm and 7.30pm.
The event looks back at David's illustrious career spanning five decades. He will be in conversation with Geoffrey Wansell, co-author of Poirot and Me.