Derby Book Festival Autumn Edition Line-up
We are delighted to share our Autumn Edition programme with you! We will have 12 exciting, inspiring, thought-provoking events from Friday 4 – Sunday 6 November – all to be hosted at QUAD. 

You can't book yet – you'll have to wait until 10am on Monday 26 September but hope this whets your appetite.
Autumn Edition 2022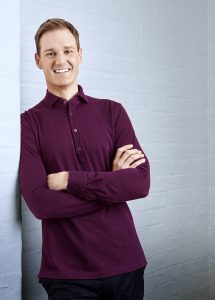 We're delighted that TV presenter and Strictly contestant Dan Walker will be joining us on Saturday night when he will be in conversation with one of our favourite interviewers, BBC TV Midlands Correspondent, Navtej Johal.
Autumn Edition 2022
Friday 4 to Sunday 6 November
We hope you find plenty of events to interest you and that our Autumn Edition offers a broad range of genres across the 12 events:

4 Nov   Simon Heffer: The Diaries of Henry 'Chips' Channon
4 Nov   Mensun Bound: The Ship Beneath the Ice: The Discovery of Shackleton's Endurance
4 Nov   Joanna Cannon: A Tidy Ending
4 Nov   Raynor Winn: Landlines
             
5 Nov   Sadie Jones: Amy and Lan
5 Nov   Sarfraz Manzoor: They: What Muslims and Non-Muslims Get Wrong About Each Other
5 Nov   Valentine Low: Courtiers
5 Nov   Dan Walker: Standing on the Shoulders
             
6 Nov   Oliver Darkshire: Once upon a Tome
6 Nov   Nick Wallis: The Great Post Office Scandal
6 Nov   Janina Ramirez: Femina:  New History of the Middle Ages, Through the Women Written Out of It
6 Nov   Stephen Booth: A Life of Crime Writing
We'll provide fuller details about all of these in the coming weeks and in our Festival Programme, which will be available from 26 September from the usual places: venues, libraries, Waterstones etc.  Look out for the autumnal red cover (rather than our usual turquoise!) which we think makes it really stand out.
Festival Pass
For the first time we are offering a Festival Pass, enabling holders to watch multiple events for a set price giving a significant saving on buying tickets individually. 
We are still finalising the details for the Pass but you will be able to buy it when tickets go on sale on 26 September. 
Recordings and Digital Pass
We will once again be filming our Festival events and will offer recordings which you can buy individually or with a Digital Pass to watch all recordings. The Digital Pass will enable you to watch the recordings from Tuesday 8 November to Tuesday 20 December.
Book Fair
In addition to the 12 author events, we will hold a Book Fair with our partners at the Museum of Making in their Italian Mill on Sunday 6 November from 11am – 4pm.  Entry is FREE.  We will have around 30 stalls, all selling book-related products and gifts – giving you great ideas for Christmas presents.  Stalls will include book sellers, book crafts, local authors and the Small Print Company.  

We will still have our Book Stall at QUAD selling the Festival authors' books, previous Festival books, our Community Programme books and Charity Christmas cards for Book Aid.
QUAD screening - Mr Malcolm's List
We thought subscribers might be interested in Mr Malcolm's List, starring Zawe Ashton, which will be screening at QUAD from 2 - 7 September.  Based on the book by Suzanne Allain, this is one for lovers of Bridgerton and is billed as 'a Regency romp'.