CALL FOR ARTISTS MELBOURNE FESTIVAL EXTENDED TO 10th APRIL 2022
Melbourne Festival Art and Architecture Trail is calling for Artists this 17th and 18th of September 2022.
The closing date is 10 April 2o22.
To apply, email 6-8 images of your current work (jpg max 250kb each) with CV, Artist Statement and FULL contact details to artists-melbournefestival@outlook.com.
All artists will be contacted by 31 May 2022.
A fee of 80 pounds will be due by 30 June 2022.
Art Trail will take place on 17th and 18th September 2022.
For Full Details please visit www.melbournefestival.co.uk
[caption id="attachment_10241" align="aligncenter" width="660"]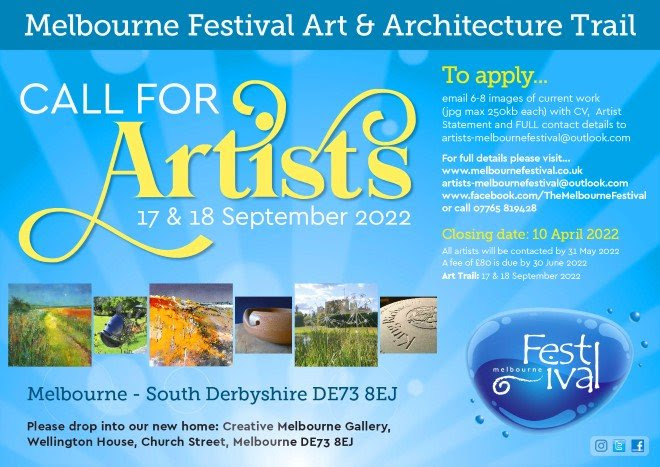 Melbourne Festival[/caption]