Award-Winning author, Berlie Doherty launches a new book!
Berlie Doherty is the author of the best-selling novel, Street Child, and over 60 more books for children, teenagers and adults, and has written many plays for radio, theatre and television. She has won many awards, including the Carnegie medal for both Granny Was a Buffer Girl and Dear Nobody, and the Writers' Guild Award for both Daughter of the Sea and the theatre version of Dear Nobody.
She has launched a new book, Rose Doran Dreams, which is a psychological fairy tale.
Rose escapes from her lonely home life into magical stories that she and her strange, fantasist neighbour Paedric create. But as she begins to lose her grip on reality, her imaginary world becomes more beguiling and disturbing than real life. Can she ever wake up to find her true self again?
It is a 'psychological fairy tale' for adults, and tells the story of a young woman who loses herself in stories as a way of escaping from her unfulfilled marriage and loneliness. Together with her next door neighbour, Paedric, she creates stories that are more and more fantastic, until finally they create an imaginary child. It's a story about the power of dreams, and how reality can become distorted.
'This is an utterly original, vivid, gripping, and sometimes disturbing, read.'
Lesley Glaister
Rose Doran Dreams is exclusively available from Amazon. You don't need a Kindle to read it – you can read it on your tablet, computer or smartphone using the Kindle app for Android, iOS, macOS or Windows.
OUT NOW!
"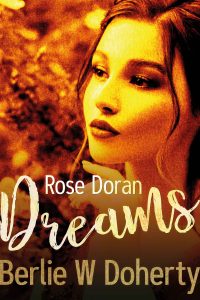 Rose Doran Dreams