Historic restoration of Kelburn Castle by South Derbyshire's Midland Lead
Midland Lead is proud to be working with Glenbuild Ltd to carry out important restoration work on parts of the impressive and quirky Kelburn Castle in North Ayrshire.
Surrounded by 2,000 acres of moorland and a further 1,500 acres of landscaped gardens,  Kelburn Castle is a breath-taking sight for anyone who visits with its bold graffiti that embrace the walls of the south side of the castle. The castle and estate have been home to the Boyle family since the 12th century and now enjoyed by both the family and the general public. It is among the oldest country seats in Scotland to have been continuously inhabited by successive generations of one family, and is described as having 'architectural and historic interest' by the Historic Environment Scotland.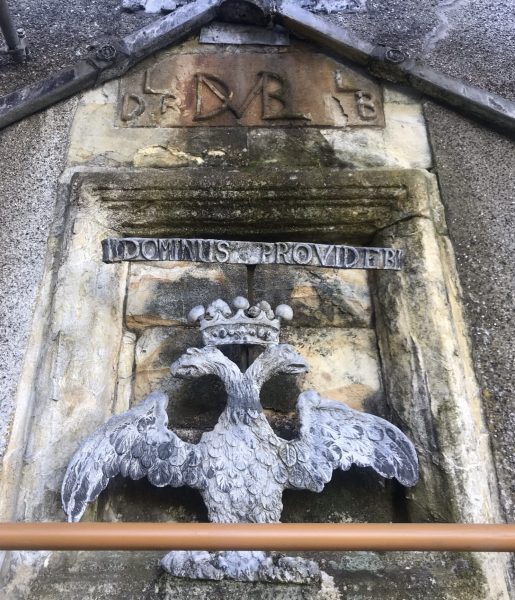 Dating back to the 12th century Kelburn Estate has been developed over the centuries with the addition of many buildings that responded to changing political, economic and cultural influences throughout Scotland's history. The castle as it stands today includes many original features including a medieval structure and a four-storey tower house, and on the northwest side of the earlier tower house the intricate leadwork is marked with the dates 1700 and 1722. Kelburn Castle is currently undergoing substantial restoration work to help preserve its rich heritage for many years to come.
The restoration work includes re-roofing and internal structural work and is being carried out in phases, the current phase is expected to be completed later next year. The owners place great importance on conservation and sustainability and received support from Historic Environment Scotland due to the Castle's unique past.
Geo Gargan of Glenbuild Ltd has been instrumental in this project from the beginning with his experience and passion for restoration of historic buildings; "I feel very privileged to be working with the owners of Kelburn Castle, who share the same conservation values as I do. For me one of the most exciting things is to see how the building was originally constructed. We have recently stripped the roof and the workmanship is of such a high standard including the detail such as how the wooden pegs in the roof beams have been crafted and fitted.
Midland Lead are really good to work with on a project of this scale and importance, they understand exactly what we need and nothing is too much trouble for them, including supplying the cast lead cut to size which saves both time and money when I am on site."
Greg Morrison of Midland Lead added; "Kelburn Castle, also known as Graffiti Castle, is just one of those places that you need to take a moment to admire its bold and beautiful stature. I am so proud that Midland Lead is providing BBA approved lead and also sandcast lead hoppers for the restoration project that will be part of the castles future for many years to come."
Interesting facts
Kelburn Castle and estate dates back to the 12

th

The first structure of the castle was believed to be a wooden tower.
As much of the original lead and Scottish slate will be used as part of this project.
BBA approved code 5, 6, 7 and 8 lead will be used for the restoration of the roof cut-to-size.
A bespoke sandcast hopper will be created as part of the next phase of restoration.
The full restoration project of the castle will be completed by 2021.
Vibrant and impressive graffiti was commissioned and carried out by Brazilian artists in 2007.